Tough Mudder – Obstacle Race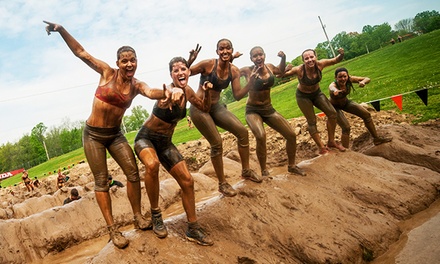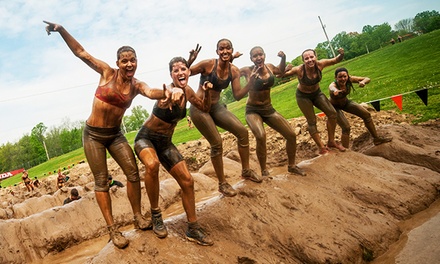 | Value | Discount | Savings |
| --- | --- | --- |
| $83.33 | 34% | $28.33 |
Share:
The Fine Print
Tough Mudder Nashville and Tough Mudder Half Nashville Obstacle Mud Run on September 16–17
---
Highlights
After purchasing this deal, you will need to visit the website listed on your voucher to complete redemption.



---

The Deal

$55 for one participant entry to the Tough Mudder Half (up to $82.82 value)
$119 for one participant entry to the Tough Mudder (up to $153.49 value)
Must be 14+ to participate
Performance Finisher T-Shirt
Tough Mudder Finisher Headband
Action Photography
Post-Event Beer (21+ only)

Customers must register on the Tough Mudder website provided in the redemption instructions after purchase. Customers MUST register through this website at least 24 hours prior to event in order to be allowed to participate in event. No refunds will be issued for customers who do not sign up after purchase and are not able to participate in the event as a result.

Tough Mudder

It's not a race. It's not a competition. Without a clock, medal, or even a winner, Tough Mudder makes sure that each participant has their eyes on the only thing that matters— finishing the course with their team. Oh, and 10 to 12 miles of mud.

Throughout the course Mudders are challenged to become better than themselves, and to help each other out along the way. More than 20 obstacles will force runners to swing across yawning chasms of water, lug teammates on their backs across tedious terrains, and crawl through thick muddy fields under low-hanging barbed wire. And at the end of it all are the rewards: an ice-cold beer shared with filthy new friends and the satisfaction of having pushed yourself and your team to the limit.

Tough Mudder Half

Tough Mudder Half is not a race, it's a challenge. Designed to test teamwork and grit on a 5 mile obstacle course without fire, ice or electricity, it's all the mud and half the distance. It's the first step to joining a community of 2 million strong around the world, who've found camaraderie overcoming mud-drenched obstacles and adrenaline pumping challenges.
The Company
Tough Mudder and Tough Mudder Half
1000 Murphy Lane
Nashville
website